Another Successful Budget Review Seminar
We held our Annual Budget Seminar and Business Forum at The Cobham Curve following the 2016 Budget, and once again it was a great success judging by attendee feedback.
Our key note speaker was, Dominic Raab, MP for Esher and Walton, who outlined how measures in the Chancellors Budget would effect local people and businesses. There was also some discussion on the upcoming Euro referendum.
Wellden Turnbull Director Robin John, outlined in some detail the' ins and outs' of the Budget, paying particular attention to Entrepreneurs Relief, Liquidation Dividends, Non-Doms, Buy-to-let landlords and Corporation Tax as well highlighting interesting background information about how the Government spends our money!.
The key highlights of Robins presentation are available on You Tube so just CLICK HERE to view.
Julie Sebastianelli from Hurley Partners also presented details about how the Budget could influence Pensions and Investments.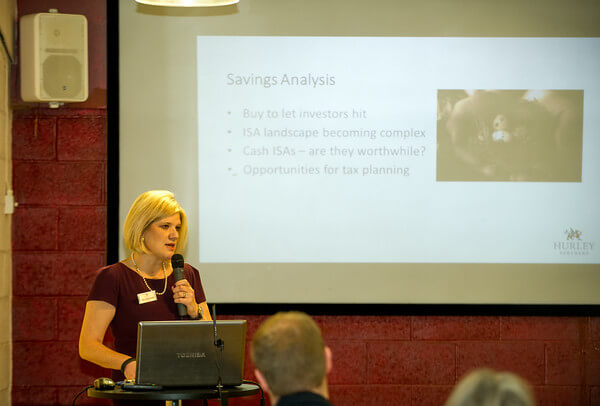 We would like to thank The Cobham Curve for hosting the event, which goes from strength to strength.